We are 11254 times the best regional social project.
This news gave us a big relief,… we won 1. place at the best social project of our region competition. Many thanks to everybody who voted for our Granddaughter project creating virtual FAMILY for lonely senior citizen.
Pontis foundation announced :
Good afternoon, we are pleased to announce your project which took part at the program "You decide, we help" of Tesco foundation, won first prize in your region. The awarded amount is 1300€! The Tesco foundation is contributing the amount of 169400€ to all 231 winners. The Tesco customers collected 3,7 million votes. The actual results are published at https://tesco.sk/pomahame/ Congratulations and best wishes in your effort. Sincerely Kristína Marušova, program manager.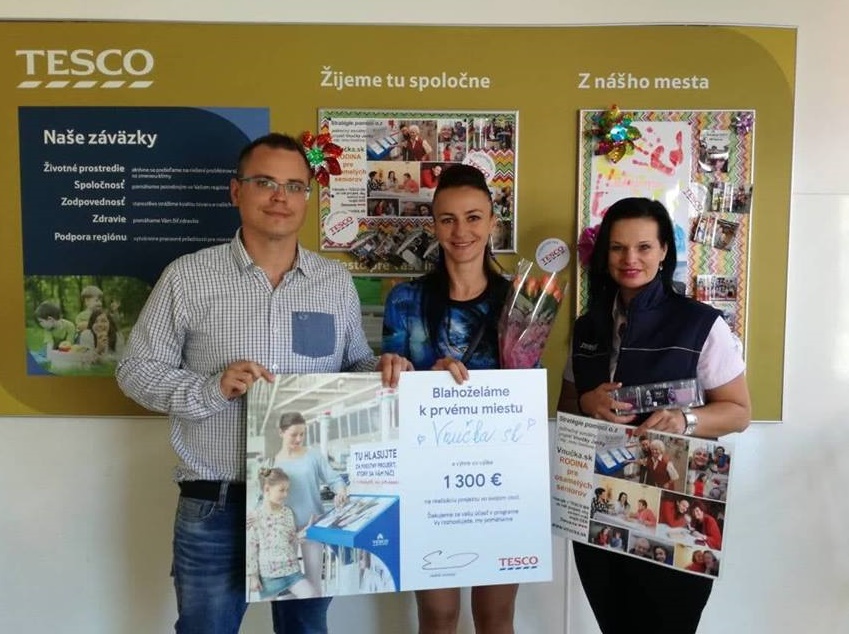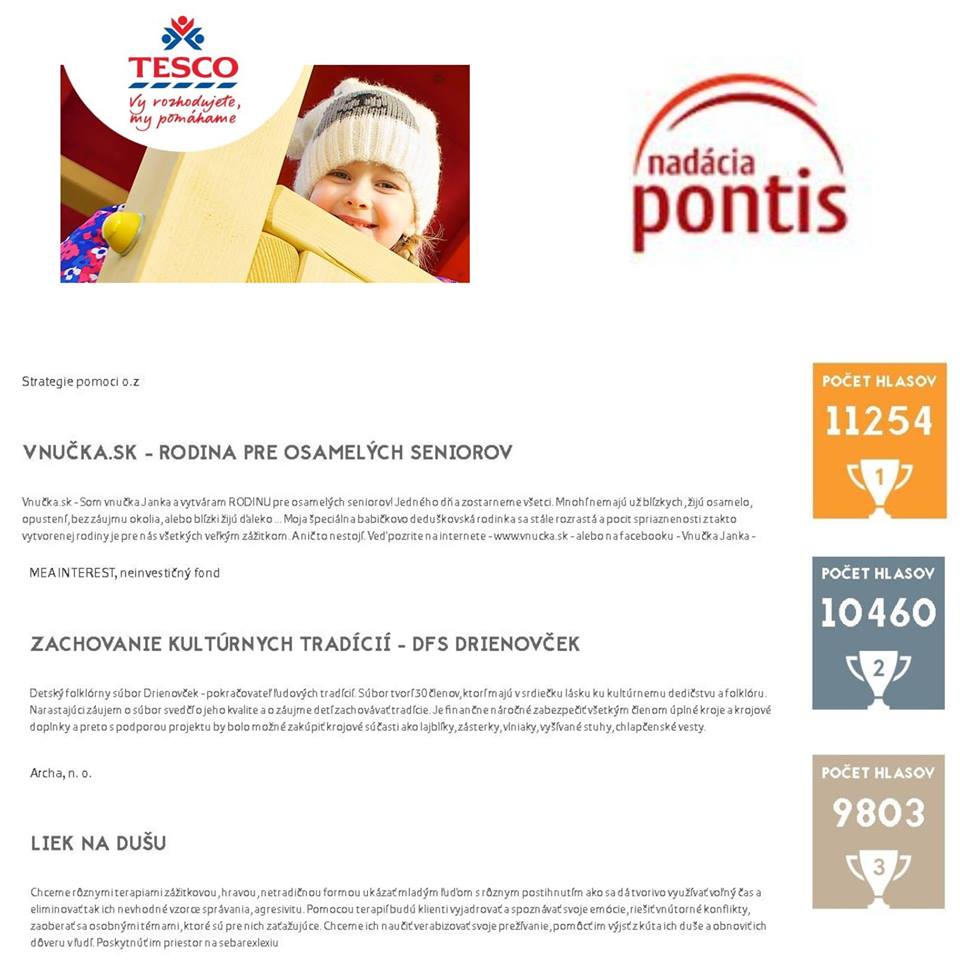 Loading ...